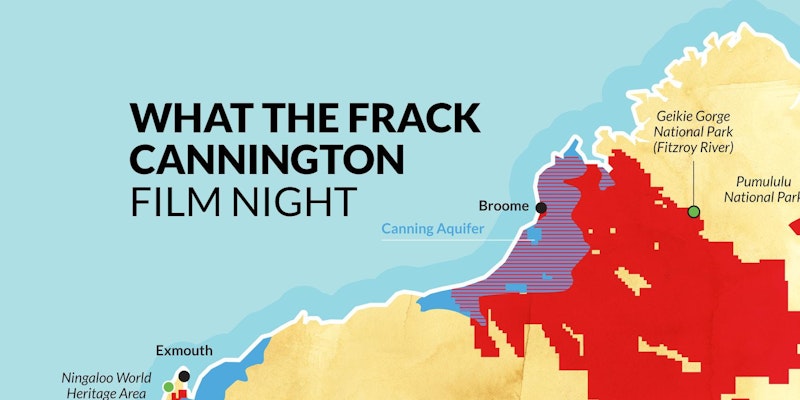 Attend a short film screening and Q&A session on Thursday, May 4th at the Mills Park Centre - 86 Brixton St, Beckenham. Tea, coffee and snacks provided and the facility provides accessible car parking.
Films Showing:
Fractured Country by Lock the Gate (40min)
Tim Winton on Fracking by Richard Todd (10min)
Don't let what happened in Queensland and in the US happen here in WA. Reserve your free tickets now.
If our neighbourhood doesn't wake up to the dangers of this destructive industry soon, it will be far too late to act... Unconventional gas mining or "fracking" companies plan to pump a mix of toxic chemicals through the water table that supplies the water we drink. The US Environmental Protection Agency says it causes permanent damage to water. This issue affects everyone. Help prevent the contamination of our water and industrialisation of our countryside by attending on May 4th. 
Watch videos, see WAs Mines & Petroleum maps, hear stories from locals and get involved at www.frackfreefuture.org.au