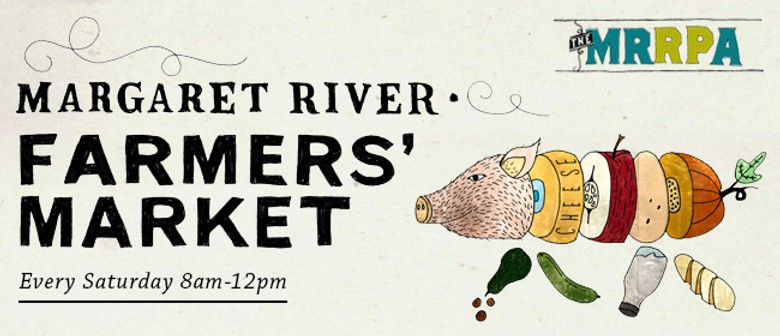 The Margaret River Farmers' Market has been a feature of the region for over 13 years. From humble beginnings the market has grown to be a Saturday morning fixture with up to 50 stalls. Only producers from the local Shires and surrounding south west are eligible to set up a stall, and the stalls are operated by the people who grow or make the produce. This makes the Margaret River Market one of only a few genuine Farmers' Markets in the state.
The Farmers' Market is a business incubator, with local producers testing new products and developing new enterprises from the opportunity created by its thriving, vibrant atmosphere. Each market features a breakfast bar run by a local charity, school or sporting organisation to raise funds for their cause.
In an environment where food supply in Australia is increasingly controlled by large supermarket chains, the market is an important alternative outlet for produce and an integral part of successful farmers' businesses. Customers can connect with the producers of the food they eat, and feel confident that the produce has a low carbon footprint, supports local livelihoods, and helps to preserve the environmental integrity of the Margaret River Region.
For more information, please visit the Farmer's Market website.