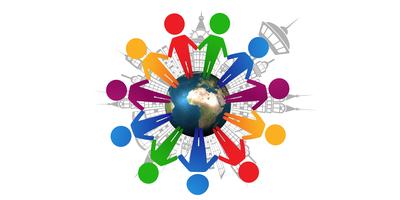 Are you a member of a community founded on a shared purpose, thinking of launching one, or interested in contributing to local, social or environmental improvements? Or perhaps you work in an organisation seeking ways to bring people together to solve complex problems or develop innovative solutions? Then this event may be for you!
Emma and Fiona invite you to a shared experiment* in the use of Open Space to explore our passion for community and the wisdom of crowds. Come mingle with a diverse range of interesting people, share ideas and experiences...and prepare to be surprised!
"Open Space is the only process that focuses on expanding time and space for the force of self-organisation to do its thing. Although one can't predict specific outcomes, it's always highly productive for whatever issue people want to attend to. Some of the inspiring side effects that are regularly noted are laughter, hard work which feels like play, surprising results and fascinating new questions." - Michael M Pannwitz, Open Space practitioner (Wikipedia)
*This event is a once-off experiment for which there is no charge, although a small contribution (perhaps $5) toward venue and materials costs would be appreciated. If your experience of Open Space proves enjoyable and productive we'd be delighted to discuss options for future sessions. And if you know others who may be interested please forward on the invitation. The larger the number and diversity of people, the richer the conversation will be.
For more information and booking details, please visit the event page.